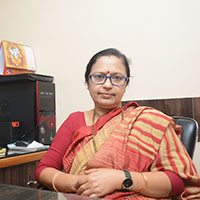 Director's Message
Siliguri Nursing Home, found in the year 1999, is one of the oldest Nursing Homes in the heart of Siliguri. For more than 19 years our establishment has been providing care for the residents here. As an institution our efforts are centred on what is best for the community. We are singularly driven by a vision that reaches to our core: We will be Siliguri's healthcare provider of choice at a reasonably low cost. With a majority of the present health care sector focusing on expensive luxurious care, our emphasis is to present the working class people affordable necessary health care without any imposition to their financial resources.

We are currently equipped with efficient Trauma Care (Orthopaedic), Neurosurgical, Obstetrics, General Medicine and General Surgery working groups. We are adding full- time Oncology (Cancer) services in 2018 as well.

We have a diverse group of staff members, who can communicate in Bengali, Hindi, Nepali and English.

As the Director, I am committed to seeing SNH continue to grow and expand and provide excellent care. Please continue to visit our website as it evolves. We look forward to your trust and co-operation in serving you better and will continue to do so at reasonable rates.